Toyota Rod Sets
LJ's wide range of rod sets for all makes and models of Toyota vehicles provide maximum heavy-duty performance. The rod sets are durable, resilient, and well-machined and built in accordance with OEM standards to last long, really long. Over the years, our rod sets have been tried, tested and trusted by hundreds of clients across the US.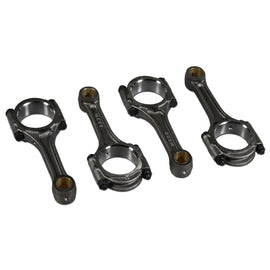 Sale!
Toyota Rod Sets
Stock Replacement 20R/22R/22RE Rod Set
Toyota 2.4L 22R/22RE/22REC/22RTEC NEW CONNECTING ROD4-Cylinder 8-Valve SOHC  1985-1995 4Runner198...
Toyota 2.4L 22R/22RE/22REC/22RTEC NEW CONNECTING ROD4-Cylinder 8-Valve SOHC  1985-1995 4Runner1985 Celica GT1995-1995 Pickup1985-1988 Pickup Turbo 1985-1988 4Runner Turbo Meets or exceeds OE specifications Stock (Std.) housing Bore(56.000~56.005 mm) (2.2047~2.2049")
$114.90 $120.95