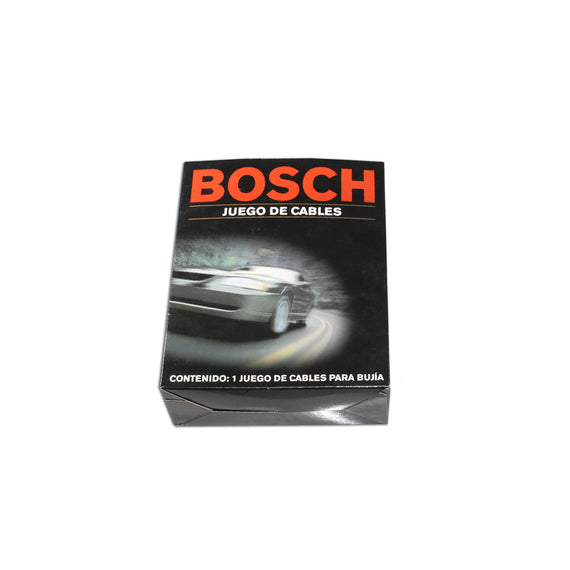 BOSCH VW Plug Wire Set (Beetle, Karmann Karmann Ghia, Thing and Pre 1972 Bus)
All Beetle, Karmann Ghia, Thing and pre 1972 Bus
Part # 09001M
Don't be fooled by econo plug wires for VW Volkswagen that get hard like a rock or fail within a year.
Bosch wires are our most popular spark plug wire set because of the quality and original fit.
I use the wires with the 90 degree ends on my bug to give it that sanitary look.
Bosch wires feature stainless steel mag windings which deliver maximum voltage to the spark plug for a hotter, more powerful, and longer spark resulting in optimum engine performance while reducing the chance for misfire, and eliminating radio static.
A 100% pure silicone jacket is totally resistant to oil penetration, for lifetime protection against wire set failure.
"Snap lock" terminals or OEM style connectors keep wires tightly crimped to the connectors to exceed OEM standards, providing worry-free installation and re-installation.