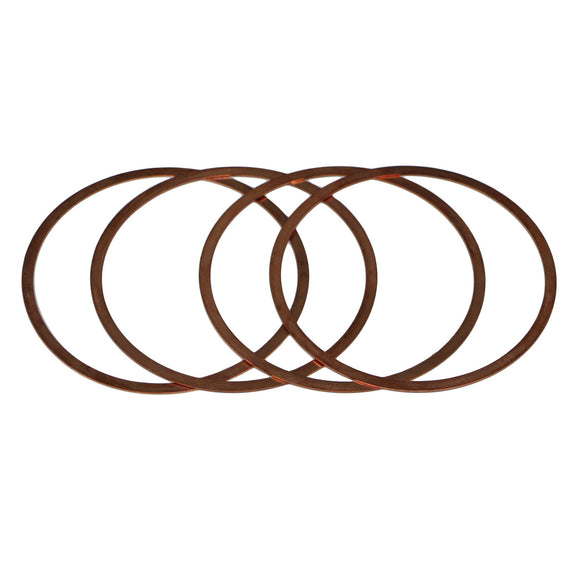 Type 4 2.0L Copper Head Shim (EA)
For setting your engine proper deck height. Great for high compression engines.
Use these shims to adjust deck height for optimum performance. No need to machine the pistons.
All popular thicknesses offered. 
Sold EA 4 needed per engine
Check out our engine calculator to determined proper thickness.
http://www.aapistons.com/pages/engine-capacity-and-compression-calculator
Sizes available: 
.040
.060
.080