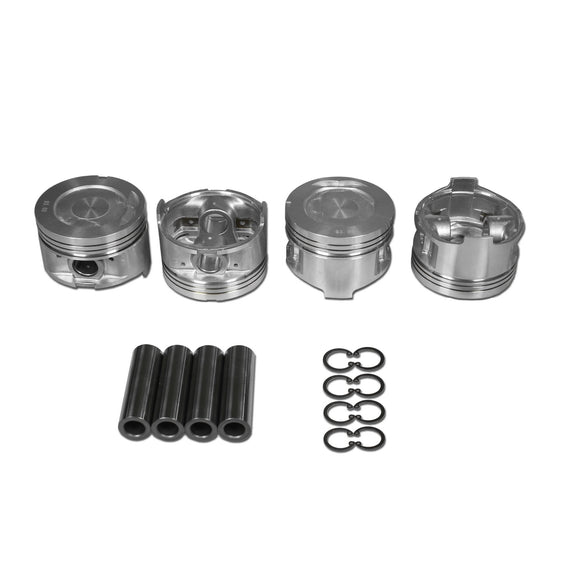 Toyota 22RE Hypereutectic Piston Set
This is a new set of 92mm Toyota 22RE Hypereutectic Pistons for the 1985 to 1995 22RE engines. This Set comes complete with 4 pistons, 4 wrist pins, and the clips.
Available in 3 different over-sizes 
Pistons: Hypereutectic aluminum alloy
Compression Height: 36mm.
Sizes: STD, .50mm, .75mm,  and 1.0mm
Please pick Oversize above when ordering above.