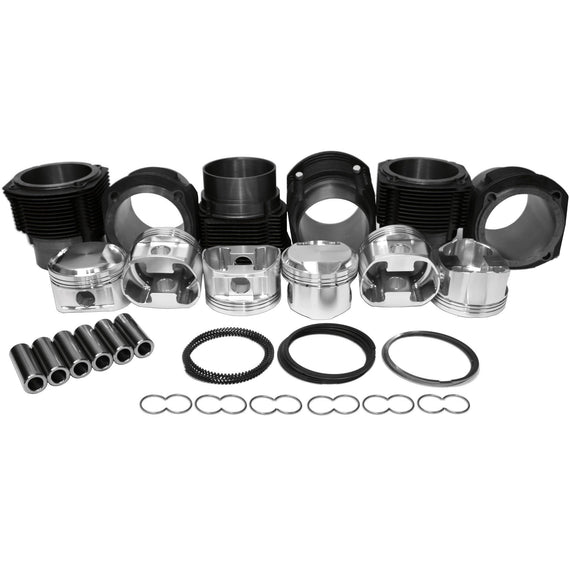 Porsche 911S 2.7L 92mm Big Bore JE P&C kit C/R 9.5:1 Cast Iron liner
This is a new set of 92mm Porsche 911 2.7L Low compression JE pistons & cylinders. The Compression ratio is 9.5:1 with the 70.4mm crank.  JE Forgings are made from 2618 Aluminum, They have a 0 offset with extra material under the top for the valve pockets. The Cast Iron Liners come with out the head gasket grove.
Engine size: 2.7
Stroke: 70.4
Cylinders: Cast Iron
Pistons: JE 2618 Forged 
Dome CC: 19.7
Compression: 9.5:1
Kit includes: 6 Cylinders, 6 Pistons, A set of Piston Rings, and 6 wrist pins and clips.
Part # 008 911 92E JE