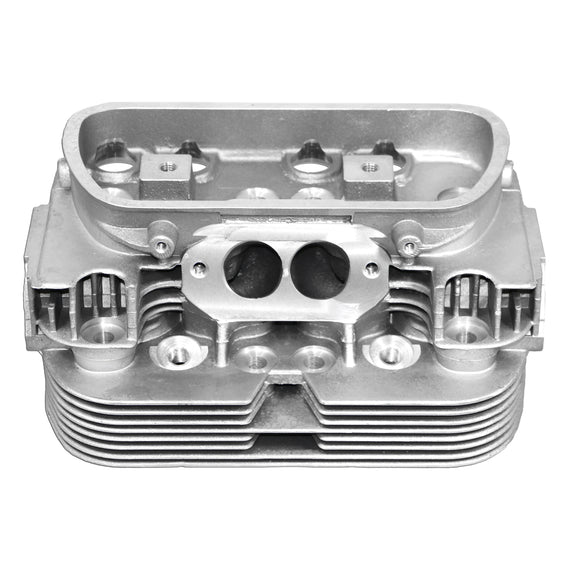 501 Series Performance Head W/ seats and guides 42 Intake 37.5 Exhaust
Made from an AA 501 Series Casting, It is set up to build the performance Head of your needs. It Comes with Seats 42x37.5, Guides, with a 12mm plug hole.
The 501 Series Castings come STD with: Increased material at the intake surface giving you the ability to make much bigger ports . A modernized Combustion chamber, for increased head flow & performance. A second Full Fin, so you can Fly cut your heads deeper to achieve almost any desired Head CC volume needed. Blocked off rocker stud bosses, to eliminate the O-ring and stop possible oil leaks. Long reach 3/4 Inch Spark Plugs, to reduce the chance of cracking between the Valve seat and Plug. 
Casting: AA 501
Valve Size: 42x37.5
Head Bore: 85.5
Plug Size: 12mm  (Replacement NGK Number is D8EA)