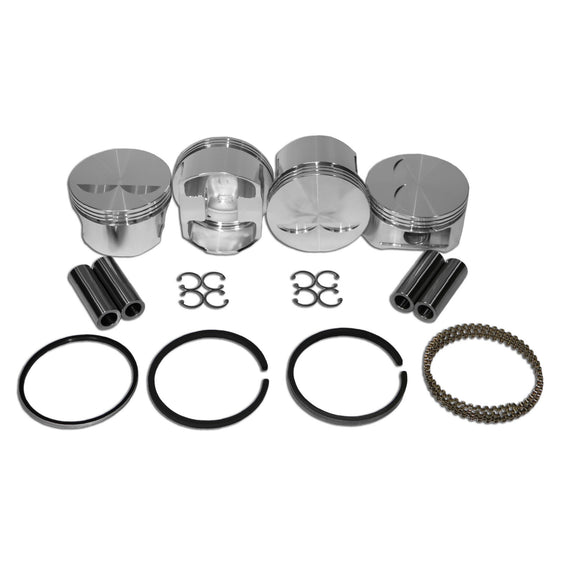 Forged JE 104mm 2.0 Porsche 914/ VW Type 4 Piston kit
This is a new set of Type 4  104mm flat top JE Pistons. JE Forgings are made from 2618 Aluminum, They have a 0 offset with extra material under the top for the valve pockets. This set comes with a 34.6mm Compression Height and the 24mm Pin. The slightly smaller compression height allows you to easily build small stroked engines 71 to 78mm with the Standard length rods that have the 24mm pins giving you the option to Build 2.4L and bigger Engines.

Engine Type : Porsche 914, VW Type 4, Bus or Sandrail.
Engine size: 2412cc with 71mm crank
Stroke: 71 to 78mm
Pistons: Forged JE
Compression Height: 34.60mm
Pin: 24mm
Set includes: 4 pistons,, 4 pins and a set of rings
Part # VW104T4P JE