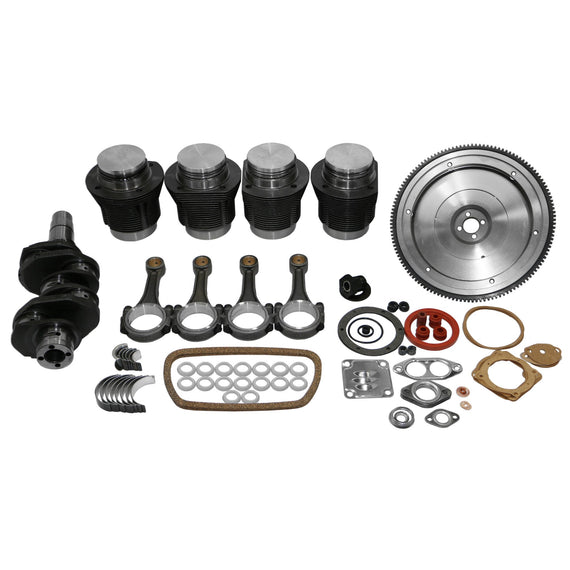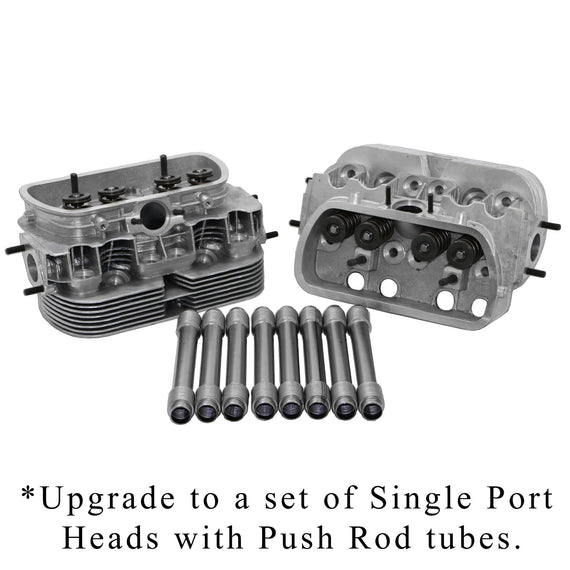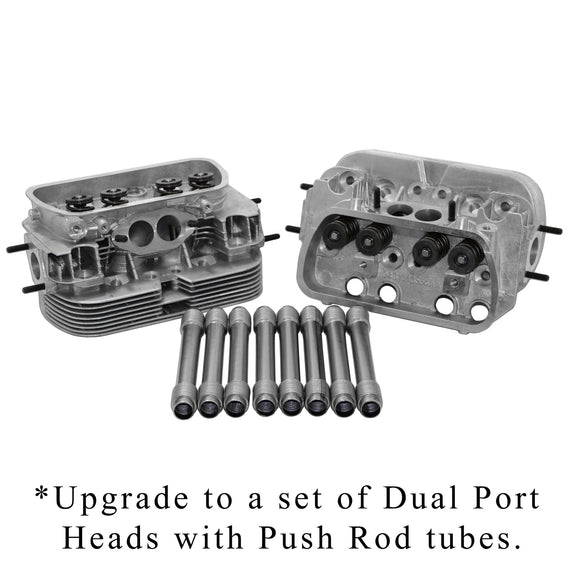 VW Type 1 Stock Rebuild Engine Kit
Even if items shows out of stock, please give us a call we might be able to build you the kit
Our standard Stock engine kit is an inexpensive way to rebuild your tired old engine. Avoid having to send your old crank to get reground, your flywheel to be resurfaced, and rods to be rebuilt. And save time and Money by replacing all the major parts all at once.
This kit features the following parts:
New Cast Crankshaft., VW rod Journal
New Stock Rods  5.394" Length, VW Journal.
New STD Flywheel
AA Hypereutectic Piston & Cylinder kit
Chromoly 36mm Gland Nut with H.D. Washer
High Quality Rod Bearings
High Quality Cam Bearing Set
High Quality Complete Gasket set with Red Silicone Main Seal

Please select the engine size above : 1600, 1641, 1688 
Other Stock Engine Upgrades:
EK 001 CW69:     Upgrade the Stock crank to a Counter weighted crank 69 
EK 001 400 85BSP:    Add new set of Single Port Heads with Push Rod tubes.  **See Photo**
EK 001 400 85B:    Add new set of Dual Port Heads with Push Rod tubes, for 85.5,  
International Customers Please Note: The shopping cart only adds up the total Weight and will not break it down into multiple boxes. If the shipping charges look irregularly large please ask for a shipping Quote and we will be happy to help you out.