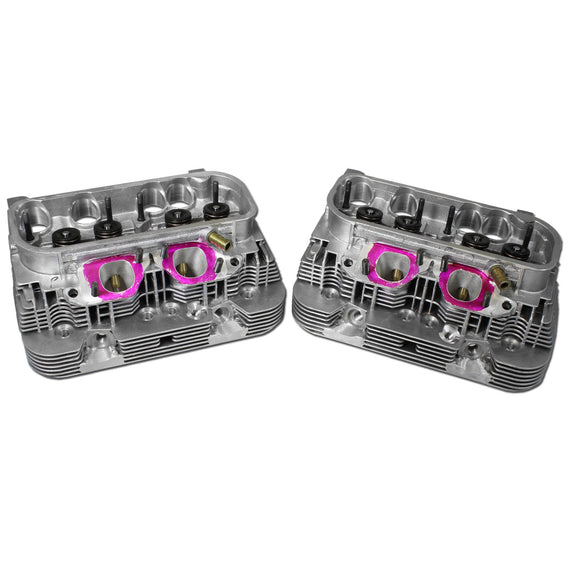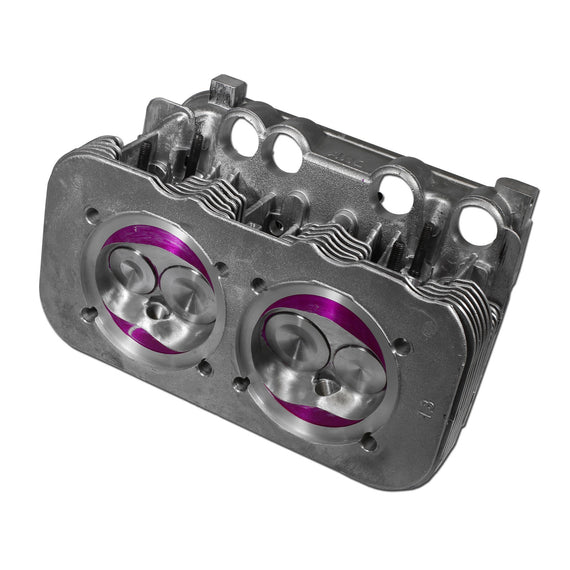 Set of AMC Porsche 914 2.0L Heads 48 by 38 Valves, Dual High-Rev, Stage 2 P&P
This is a brand new (Set of 2) Stage 2 Port and Polished High Performance Cylinder Heads for a Porsche 914 2.0L Made from an AA 2.0L type 4 casting with breather using 8mm valve stems. Heads comes with stainless steel 48mm intake and a stainless steel 38mm exhaust valves, with harden keepers, chromoly retainers, and dual high rev springs.They are ready to install. 
The heads can also be opened to 103 to accommodate the larger bore sizes. 
Engine:  Porsche 914 2.0L
Springs: Dual High Rev
Valves: 48mm Intake by 38mm Exhaust
Casting: AA 2.0L
Plug Size: 14mm (Replacement Bosch Number is W8CC or NGK is B5ES.)

Bore: 94, works with 94 & 96mm Kits  
Bore: 103 works with 103, 104, & 105mm Kits 


Please Pick Bore size, and Spring Upgrade when ordering Above