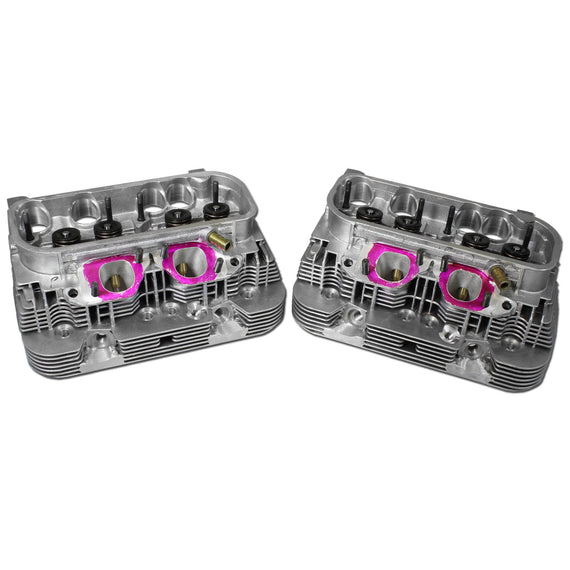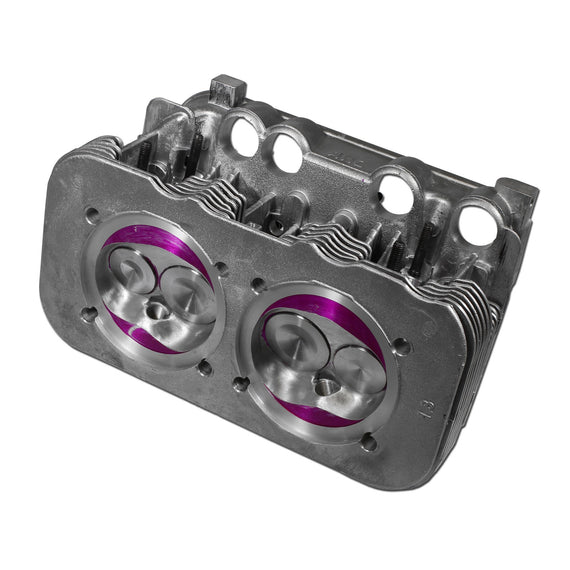 Set of AA Type 4 Porsche 914 Heads 48 by 38 Valves, Dual High-Rev, Stage 2 P&P
This is a brand new (Set of 2) Stage 2 Port and Polished High Performance Cylinder Heads for a VW Type 4 & Porsche 914 1.8L  Type 4 Bus. Heads comes with stainless steel 48mm intake and a stainless steel 38mm exhaust valves, with harden keepers, chromoly retainers, and dual high rev springs.They are ready to install.
Made from an AA 2.0L type 4 casting using 8mm valve stems.
The heads can also be opened to 103 to accommodate the larger bore sizes.
Engine: VW Type 4 / Porsche 914 1.8L
Springs: Dual High Rev
Valves: 48mm Intake by 38mm Exhaust
Casting: AA 2.0L Round Port
Plug Size: 14mm (Replacement Bosch Number is W8CC or NGK is B5ES.)
Bore: 94, works with 94 & 96mm Kits
Bore: 103 works with 103, 104, & 105mm Kits
Please Pick Bore size, and Spring Upgrade when ordering Above