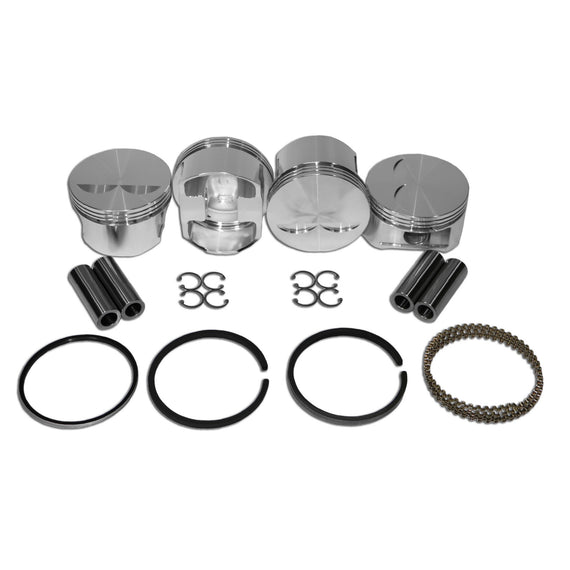 96mm Stroker JE Forged Piston Kit
This is a new set of Type 4 2.0 liter 96mm flat top JE Pistons. JE Forgings are made from 2618 Aluminum, They have a 0 offset with extra material under the top for the valve pockets. This set comes with a 30.08mm Compression Height with a 22mm Pin. The smaller compression height allows you to build large stroked engines 78 to 86mm using longer rods that have the 22mm pins.

Engine Type : Porsche 914, VW Type 4, Bus or Sandrail.
Engine size: 2000cc
Stroke: 78 to 86mm
Pistons: Forged JE
Compression Height: 30.08mm
Pin: 22mm
Set includes: 4 pistons, 4 cylinders, 4 pins and a set of rings
Part # VW9600T4PS JE