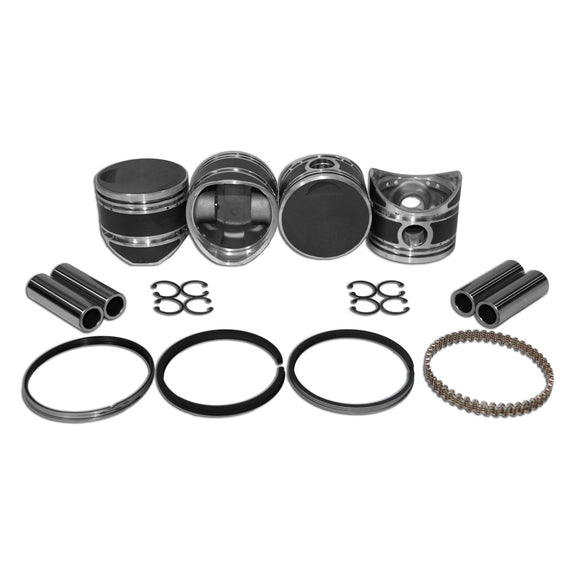 80mm Porsche 356 Piston Set Pre A 1500cc 22mm Pin
This is a new set of 80mm Porsche 356 pistons. It fits Pre "A" Porsche 1948-55 with the early 2 piece Case. Pistons are Graphite Coated Hypereutectic with valve pockets, and the 22mm Pin.

It is also commonly used as a big bore supplement for the early 36 Horse VW Engine, but requires a lot of machine work. 
Engine size: 1500cc
Stroke: 74mm
Pistons: Hypereutectic 
Kit includes: 4 Pistons, A set of Piston Rings, and 4 wrist pins and clips.
Part # 008 11 80P