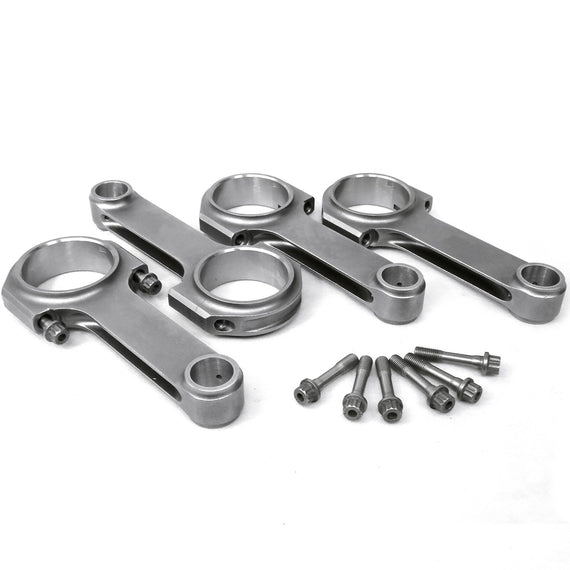 Porsche 914 / VW Type 4 2.0 Chromoly Long H-Beam Rod Set
This is a Brand New Set of Longer H-Beam Connecting Rods for the VW Type 4 &

Porsche 914 

Air Cooled Engine. These are forged Chromoly steel with high strength 5/16" ARP Style Rod Bolts. These rods are a great upgrade over stock 2.0 rods Built for stroker engines. we have 3 Different lengths to pick from 5.325" , 5.500", and 5.700" with 22mm pin. Stronger ARP 2000 Bolts are also available as an upgrade to the 200K Bolts.Engine:
A
ircooled VW Type 4/Porsche 914
Length:
5.325", 5.500", or 5.700"
Type: 2.0 Journal
Bolt Type:
200k or ARP 2000
***Choose rod size and if you would like to upgrade the rod bolt above***